In-Demand Trades for 2022 are Trending High
The U.S. workforce is steadily recovering from significant job loss due to the pandemic; however skilled trade jobs are proving hard to fill with some taking longer than average to fill and others remaining unfilled. "Most trade industries are realizing an increase in work since the pandemic, leaving them with a greater number of skilled positions to fill," says Michael Lennox, LEAD Pacific Northwest Regional Partner.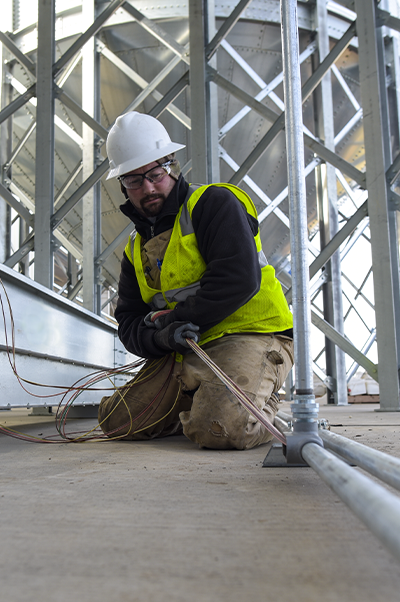 Michael explains the open skilled trade jobs across industries isn't only due to a recovering economy but can be attributed to the need to replace baby boomer workers heading into retirement, completely leaving the workforce." Another trend U.S. companies are experiencing is that workers are outright quitting their jobs with nothing on the backburner. Many of these workers realize their own unhappiness in their career (or workplace) and are taking the risk to seek out new positions; some are realizing their passion and transfer to another occupation altogether.
For those who are interested in changing careers the skilled trades offer in-demand jobs at good pay. "Trade schools are a quick way to get the training and certification you need for a variety of skilled jobs with many offering scholarships and apprenticeships," says Michael who has been working in skilled trade staffing for over 10 years and specializing at LEAD within the marine, industrial, and construction industries.
LEAD Pacific Northwest is always looking for quality trained workers to fill positions at the companies they partner with who are leaders in their respective industry. Below, Michael provides a list of top in-demand jobs that are trending into 2022.
Construction Manager
Construction managers, also known as general contractors or project managers, plan, coordinate, budget, and supervise construction projects from start to finish. Michael says the projected growth in construction management is above average at 11% overall.
Electrician
The projected growth for electricians is 9%. Electricians inspect, install, maintain, and repair electrical power, communications, lighting, and control systems. Electricians are needed in all industries, including construction, maritime, manufacturing, and more.
Industrial Machinery Mechanic, Millwright
Generally, industrial machinery mechanics perform the maintenance and repair work involved whereas millwrights focus on the assembly and setup of heavy-duty machinery. The projected growth for industrial Machinery Mechanics and millwrights is 19% – way above the overall average of 8% for all occupations.
Pipefitters (Steamfitters and Plumbers)
Install, maintain and repair pipes varied materials that carry chemicals, gasses, and other fluids as well as test air and water pressure. Although the growth projection (5%) for pipefitters are slightly lower than average, the need is still prevalent and a good option for those looking to change careers and move into the trades.
If you're a highly skilled labor worker and are ready to make a change, be sure to call Michael Lennox to discuss how he can help you find a job in which you are best-suited!
Trends come and go. More high schools and colleges are recognizing that college is not for every student and focusing their attention to teaching in-demand trade skills. No longer solely focused on prep classes for college.
Hands-on trade skills used to be taught in high school and later in the 80's and 90's the trends of education directed to the college prep courses and teaching to the test. "It was more important that a student ace their SAT and ACT exams than it was that they learn to use a hammer and nail, or how to wire an outlet, or even change oil in a car," says Michael Lennox, LEAD Pacific Northwest Regional Manager.
*Annual growth are based on the May 2020 U.S. Bureau of Labor Statistics.