How Skilled Staffing Agencies Keep Their Trade Employees Safe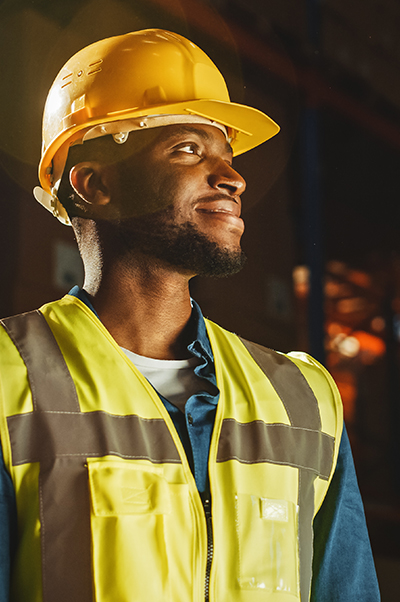 Staffing agencies are morally and legally responsible to provide a safe working environment for skilled trade employees. Some do this better than others. LEAD National provides a robust safety program for their industrial employees and partner with clients who hold the same safety values. Aaron Taylor, LEAD National managing partner says, "Safety is a top priority at LEAD for all employees – temporary and full-time trade workers. Our employees can be confident they will be placed in a safe work environment." Below are some examples of how LEAD keeps their trade employees safe.
Choose Safety Conscious Partners
LEAD partners with the best companies who take the safety of their workers very seriously, says Tony Rodriquez, LEAD National, head of national recruiting and training. LEAD follows the Occupational Safety and Health Act (OSHA) mandatory guidelines in its practice and expects the same of their partner companies.
Safety Visits Included in Project Strategy
For large projects, LEAD strategizes with the client and includes safety visits to worksites. In fact, one LEAD National client said, "LEAD made numerous visits during the project to conduct safety checks, deliver supplies to their employees and to just ensure that they stay abreast of the needs of our project."
Onboarding, Orientation and Training
All LEAD employees are subject to stringent employment requirements, including a thorough background check. Additionally, the LEAD trade worker is subject to screening specifications defined by the client before job placement. When a candidate(s) is chosen for job placement, they receive a LEAD orientation and are oriented specific to the assigned client's company. Also, the trade worker learns the safety protocol expected by LEAD and the company in which the candidate is placed. Training also is conducted by LEAD experts individualized to company and/or project specifications.
Supply Safety Tools
LEAD's foundation is built on integrity, clearly evident in its practice to supply their employed trade workforce with the proper safety tools necessary to perform the assigned job. Examples of safety supplies provided to skilled trade workers include highly visible, bright colored shirts or safety vests and personal protection equipment.
Employee and Company Engagement
Periodic and/or weekly visitation and interactions with associates and the client allow LEAD employees to feel secure in their employment with LEAD and know that any issues will be promptly resolved. The LEAD worker is confident that LEAD has their back when it comes to a secure and safe job environment.
LEAD's Aaron Taylor and Tony Rodriquez, with their team of recruiters, focuses on meeting their customer's single and multi-person permanent and contract assignments. If you are a company looking for qualified, industrial skilled trade workers, highly trained and adaptable, LEAD National is the partner for you!