Four Reasons Heathcare Companies Use Direct Hire Placement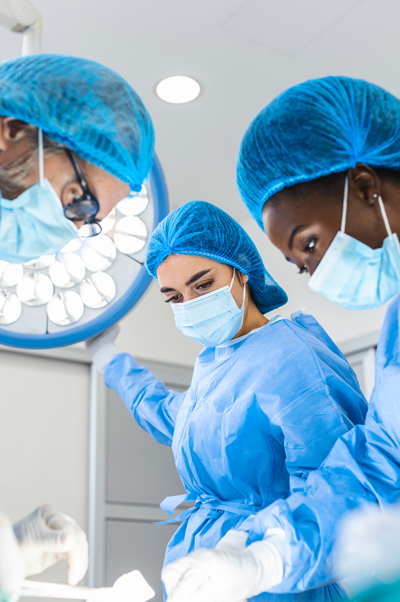 Healthcare companies continue to face staffing shortages and heavily rely on staffing agencies to help them secure temporary and contract healthcare workers. Using a staffing company like LEAD Professional can help fill vacant healthcare positions and ease staffing demands. Carrie Mae Berry, Managing Partner-National Sales Manager at LEAD Professional outlines four reasons healthcare companies should use direct hiring to fill vacant positions.
Access to Skilled, Qualified Healthcare Workers
Direct hiring through a company such as LEAD Professional provides the health organization with greater access to an expanded talent pool, explains Carrie who specializes in the healthcare staffing industry. The LEAD effective and efficient recruiting, screening and vetting process ensures the best possible candidate match from qualified health workers across the country.
Candidates Seek High Level Permanent Positions
Carrie, a 21-year experienced career services, recruiting and staffing professional says many candidates seeking higher-level roles will not consider temporary or contract positions. Experienced, skilled healthcare professionals seek permanent positions that provide job security and an appealing comprehensive benefits package.
Save Time and Money with Direct Hire Placement
Talent specialists seek for a workforce solution in which they can call one specialized recruiter who can take care of all tasks associated with a direct hire. Using a direct hire placement service can save a company from doing the legwork of recruiting for skilled workers. Recruitment efforts are often a time-consuming process when searching for the right candidate who will fill an in-demand skilled healthcare job. "Our clients are confident in LEAD's recruitment of qualified health professionals and know they can count on our expert recruiters trained to find the best available throughout the country," says Carrie who is supported by a LEAD team of recruiters around the country which serve multiple locations. Additionally, recruiting costs can be lower for a company who uses direct hire placement to streamline the onboarding process.
Stability
A direct hire can be of less risk to the company and is generally more stable and less likely to move onto another opportunity. Companies seek candidates who are most likely to be loyal employees and committed to the healthcare profession.
Experts in Direct Hire Placement
If you are a company in the healthcare industry in search of highly qualified professionals to fill your vacant positions, LEAD Professional provides the staffing and recruiting resources on a national scale to help deliver the most optimal healthcare candidate matches. Call LEAD Professional today to get started on streamlining your direct hire placements.