Construction Industry Still Big Business in South Texas
The Coronavirus pandemic left Texas and most of the country in an economic downturn during 2020.  And, as we near the close of 2021, there are industries like hospitality and small business that continue to struggle and fight their way back to prosperity. However, the construction industry is steadily growing in many states across the country, including Texas. "Construction is like everything else in Texas; the construction industry in the Lone Star State is BIG," says Barbara Lopez, LEAD Corpus Christi, Regional Industrial Sales Manager.
Construction is among the top four of the largest economic sectors by employment at 10%. The top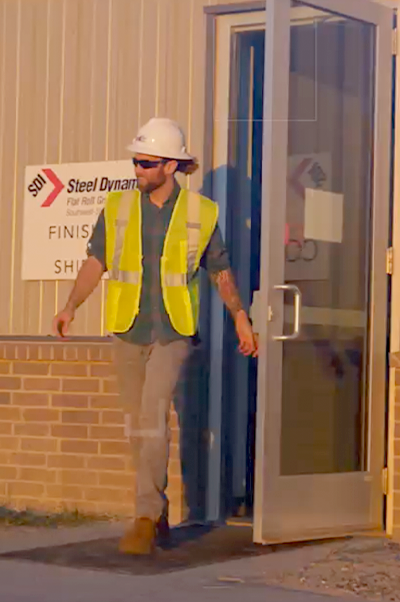 three employment sectors for the Corpus Christi metropolitan area are government (19%), healthcare (16%), and accommodation and food services (11%), according to Texas A&M University-Corpus Christi South Texas Economic Development Center's Economic Pulse.*
"With Texas being the nation's leading state in population and employment growth, LEAD Corpus Christi continues to position itself as a frontrunner in industrial and commercial construction temporary and permanent job placement," says Barbara. She explains one strength of the South Texas economy is the Port of Corpus Christi. Located on the Gulf of Mexico and home to the largest U.S. port in total revenue tonnage, the Port's logistical advantages drive the continued development of an industrial manufacturing sector as well. The Corpus Christi Port also is a leader in U.S. Crude Oil export and a major gateway to international and domestic maritime commerce. "Growth equals jobs. And, jobs boost the economic impact on a region," says Barbara.
As part of the Water Resources Development Act (WRDA) passage, the Corpus Christi Ship Channel Improvement Project received an additional $100 million Federal appropriations in December 2020 as part of the Water Resources Development Act (WRDA) passage. The project aims to complete the channel project in 2023 to make the Port the widest and deepest in the U.S.
According to the Federal Reserve Bank, construction accounted for 4.3 percent of US GDP in the first quarter of 2021. In Texas, the Associated General Contractors of America reports that construction contributed $100.9 billion (5.3 percent) of the state's $1.9 trillion GDP in 2020.
This growth is further evidence of economic recovery and the need for new facilities and buildings.  South Texas is trending toward an increased labor market to result in an expanded workforce and positive economic impact.
If you are a company ready to add staff to your next commercial or industrial construction project, contact Barbara Lopez. Her 15 years in staffing and recruiting high quality skilled trade workers to temporary and permanent positions will be of great benefit to your next construction project. Call today!
*Understanding Economic Development, Economic Pulse, 2021, Issue 2