Consider a Staffing Company Your Partner in Business
The simple definition of a partnership is an arrangement between two or more people to oversee business operations and share its profits and liabilities. Oftentimes, businesses find the use of a staffing company best aligns with their budget rather than absorb the costs to conduct their own staffing and/or recruiting and hiring activity. And, although hiring a staffing company does not mean you share your profits, each partner in the staffing relationship profits from the relationship built.
Let LEAD Professional Be Your Trusted Staffing Partner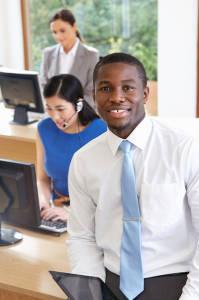 Carrie Mae Berry, LEAD Professional managing partner-national sales manager explains, a staffing company can be a significant partner in your business. LEAD Professional works with its business clients to build a trusted relationship by learning the culture of the business and its unique staffing needs. "We find the best available technically skilled professional and trade workers that meet our client's desired qualifications and find candidates best suited for the company's environment," says Carrie. Carrie explains once you choose to partner with a staffing company, you can reallocate resources to other critical areas in your business to help further your success.
Fill Open Employment Positions Fast
Using a staffing company like LEAD Professional can help a company who is facing staffing shortages, or increased demand in staffing due to new projects. Carrie has built a team of professional recruiters who provide the utmost in customer service, meeting and anticipating their client's workforce needs.
Carrie, who has been with LEAD Professional guarantees LEAD will be an extension of your company's vision. "Our LEAD team analyzes and adapts to your company needs in order to have a significant impact on your company's future." Carrie promises companies they will be hard-pressed to find a staffing agency as committed to finding the best skilled talent. Carrie says, "If you align yourself with the expert staff at LEAD, we will act quick to get up to speed on your corporate culture and understand your workforce needs."
Streamlined Recruiting
LEAD Professional clients can attest to the Team's streamlined recruiting tactics. And, with its nationwide network of skilled professional and trade workers in most industries who are experienced and skilled in their craft, LEAD stands up to its reputation as a partner in workforce solutions. "We are adept at managing high volume recruitment and placement of staffing positions for national and regional manufacturers," says Carrie.
Nationwide Staffing Network
LEAD Professional has access to the best of the best across the country in most industries, including health care, IT, legal, manufacturing and more! If you are a company in a position where you need to fill a gap in your staffing – temporary, direct hire, temporary, seasonal and temp-to-permanent – LEAD Professional is ready to get to work for you! Call Carrie Mae Berry today at 239-398-0874, to get started and experience the impressive results in what her client partners say are the rock stars of recruiting!