Combat Burnout with Workplace Humor
Humor is an effective leadership tool that increases productivity, boosts morale, fosters a positive workplace culture, and builds employee trust. "Using humor in the workplace as a strategy to reduce stress and avoid burnout can be quite effective," says Jennifer Peavy, Branch Manager at LEAD Pinellas, a staffing company that matches well-qualified skilled trade workers with companies needing supplemental staff.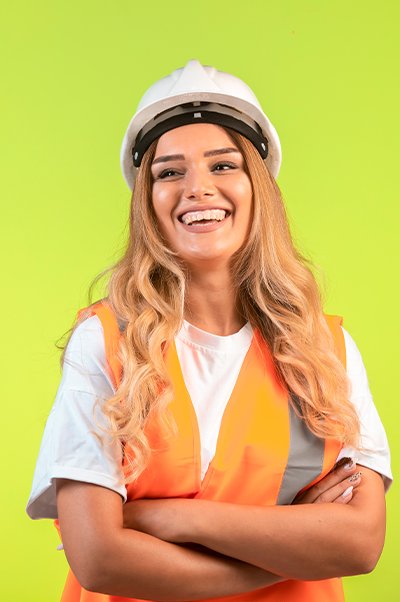 "A good sense of humor is a desirable trait and something we look for when interviewing skilled trade workers for placement with our partner companies. It's often humor that relieves our stresses and helps us get through a trying day," says Jennifer who recommends the following guidelines when incorporating humor into the workplace.
Guidelines for Humor in the Workplace
Understand your Audience – Do you know your co-workers? Be sensitive and consider cultural backgrounds and personalities to avoid offending co-workers.
Read the Room – Know when humor is appropriate. Don't use humor in a serious meeting, discussion, or presentation. Timing is everything; inappropriate use of humor may be considered disruptive – and even disrespectful.
Be Inclusive – Some humor may isolate certain individuals.
Use Sarcasm Sparingly – No matter how funny you think it may be, sarcasm is often considered offensive behavior.
Be Professional – Humor can undermine your credibility. Maintain boundaries and don't compromise your professionalism.
Jennifer finds laughter essential to a happy work environment and believes in using humor as a tool in her leadership role at LEAD Pinellas. "Laughter increases heart rate and energy, improves blood flow, and affects a person's overall well-being. It can enhance creativity and employee engagement, as well as improve mental health," says Jennifer.
Not sure how to add humor to your workplace environment? Jennifer shares these tips to incorporate humor in the workplace effectively.
Tips on How to Incorporate Humor in the Workplace
Celebrate Achievements – Mark your milestones with humorous award certificates, funny presentations, or speeches.
Use Wordplay – Wordplay, especially in written communications, can be a light-hearted way to inject humor into your workplace.
Facilitate Fun Activities – Team building can be achieved through fun ice breakers and team bonding activities such as work-related comedy skits, trivia questions at the beginning of a meeting, or joke telling (as long as the joke is appropriate).
Use Anecdotes – Lighten the mood by telling work-related funny stories.
Be Creative – Decorate your space with funny workplace comics and humorous quotes. Or hold workspace decorating contests and award the funniest door, cubicle, room, etc.
Jennifer says, "Humor definitely has its spot in the workplace and can combat burnout. However, be cautious and think about your words and audience before speaking or acting." Are you ready to work with an effective leader who guides her teams to achieve great success for LEAD Pinellas clients throughout the Tampa Bay region? Get matched with superior skilled trade workers and win with LEAD Pinellas Branch Manager Jennifer Peavy. Get started today. Call 727-219-2602.