Quality Help is Hard to Find — LEAD Pacific Northwest Shows the Way
Across the country companies are struggling to fill positions in the construction, industrial, and marine sectors as competition for the best workers continues in a tight labor market. Many companies already neck in neck with competitors in the race to offer the most competitive compensation packages and spending more and more time recruiting candidates, often with diminishing returns, are looking for ways to be the one to hire and retain the top talents of the skilled trades workforce — partnering with LEAD Pacific Northwest boosts employers' chances of matching with the best talent at a time when such partnerships are more critical then ever.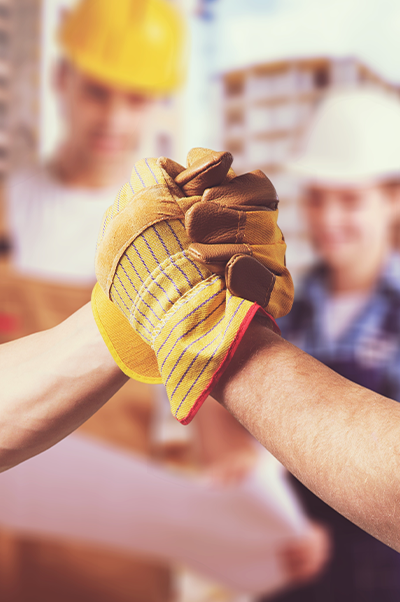 "We focus on striking the perfect balance between building our clients' core workforce, and maintaining our own full time permanent workforce that stands ready to step in on an interim bases as needed. This flexibility proves especially useful for clients tracking down top talent on short notice — we've already done all the hard work for them," said Michael Lennox, Pacific Northwest Regional Manager.
With a combined 40 years in construction, marine, and industrial staffing, Michael and his team emphasize building close relationships with their internal team of field employees, ensuring they have all the benefits of full-time work with the flexibility of matching with projects perfectly suited to their skills.
"What our clients really find helpful when they partner with our office is how the quality of our workforce is very well established compared to temp agencies and other interim hires," Michael said, "We build teams that have competency and professionalism at their core, and then deploy these teams as needed to our clients. At a time when many companies are scrambling to onboard top talent, being able to reach out to our office and know that we've got excellent workers already vetted and trained has been very beneficial to our partners."
Since opening in 2010, LEAD Pacific Northwest has focused on providing workers on a temp-to-perm basis for clients with vertical growth seeking to expand outside their active base, as well as clients staffing professional positions on a direct hire platform.
Michael and his team regularly fill a wide variety of positions, including structural welders, pipe welders, pipe fitters, fabricators, manual machinists, CNC machinists, iron workers, millwrights, painters, carpenters, framers, trim carpenters, form setters, drywallers, electricians, plumbers, mechanics, refrigerator technicians, HVAC, and more.
The team also regularly fill professional positions for foremen, superintendents, project managers, field engineers, safety directors, and more, with a geographic reach of the Pacific Northwest and Puget Sound Region.
"This office has been in business for over a decade, and we have many decades of combined staffing experience at work here. The variety of positions we're able to staff for is especially useful for clients with fast moving projects who might need a number of different tasks completed, but want to go to the same trusted name to find these workers," Michael said.
The trust LEAD Pacific Northwest has built with clients is a reflection of an attitude of service that pervades the entire company nationwide.
"We're really in this business because staffing agencies fill an essential role in our economy, and when we do our job well that means our communities are more likely to thrive," Michael said, "When the labor pool gets smaller and great workers are harder to come by, that's when we really step into our own. We thrive on the opportunities to step up when companies need great labor."
As a United States Airforce Veteran and community leader whose raised tens of thousands of dollars for charity and ran multiple offices for Tradesmen International prior to joining lead, Michael puts community front and center of his office's culture. That community extends to LEAD Pacific Northwest's clients, and all partners of his office.
"As a member of LEAD's executive leadership team, I am profoundly dedicated to developing a culture where all people can advance and thrive," Michael said.
Call Michael at 855-485-5498.