Why Skilled Trade Workers Become Road Warriors
Skilled trade workers joining the road warrior trend of living where you work, not where you live is on the rise. "Many skilled trade travelers keep a home-base in one location and take short-term jobs; others hit the road with all their belongings in tow and move from one job location to another," says Aaron Taylor, Managing Partner at LEAD National, a nationwide recruiting service for construction, industrial, and marine industries. Aaron says there are several benefits for skilled trade workers to become a traveler, or road warrior.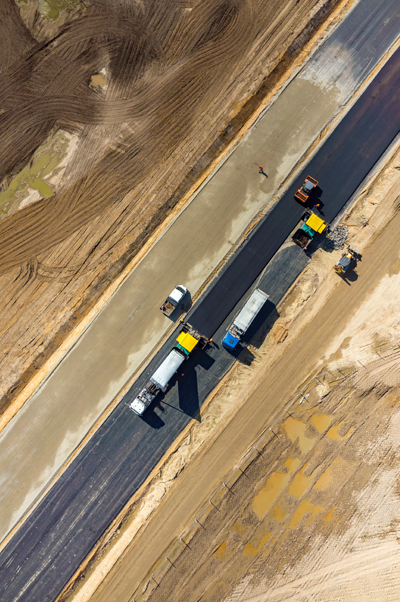 Enhance Skills and Resume
Skilled trade workers who travel from one job location to another enhance their resume by gaining new experience and skills from each job they work. "Trade industry travelers don't work with the same group or on the same job, therefore the opportunity to learn from new people in the industry is available to them," says Aaron.
Make Money While Traveling
The pay range for road warrior trade workers varies on the job, job location and length of assignment. "LEAD pays a per diem to help our skilled trade employees cover housing and other job-related expenses that may include food, transportation, tools, etc.," says Aaron.
Meet New People
Road warriors, or trade work travelers, have the opportunity to build a network of support. Aaron says, "Working away from home for a period of time can be lonely for some. But most skilled workers who travel enjoy being placed in jobs in different locations because they get to meet and work with new people. This allows them to build a personal and professional network of individuals all over the country – essential to the success of a trade worker road warrior." while being a road warrior is essential to the success of the worker.
Options and Opportunity
Tony Rodriguez, Head of National Recruiting and Training for LEAD National says there are many options in job type and location for LEAD National workers. "For the past ten years LEAD National has been supporting our customers with travelers in the industrial and construction fields with emphasis on electricians, millwrights and welders for shutdowns, plant expansions, oil and gas, power plants and conveyor systems." Skilled trade positions generally available for travel include:
Electricians
Millwrights
Machinists
Mechanics
Pipefitters
Plumbers
Welders
"These positions are for highly qualified, skilled workers who require little to no on-site training and are ideal for the road warrior," says Tony.
Traveling the country to experience new cities and meet new people is a hot trend with many benefits – and one that more and more skilled trade workers are doing. Are you a road warrior looking for the next job in a new location, or a trade worker ready to hit the road? "We work with companies throughout the United States to fill open skilled trade positions," says Aaron. Call LEAD National today to learn about the many opportunities for someone with your skills!