Where Have All the Tradespeople Gone? LEAD New England Addresses the Consequences of a Changing Labor Force
The average age of a skilled tradesperson in the United States continues to tick upward, now at 58 in 2022, and the difficulties in bringing in new talent, and the implications for building projects, requires companies to adopt a flexible strategy to their staffing plans.
Changes in the Skilled Trades Labor Force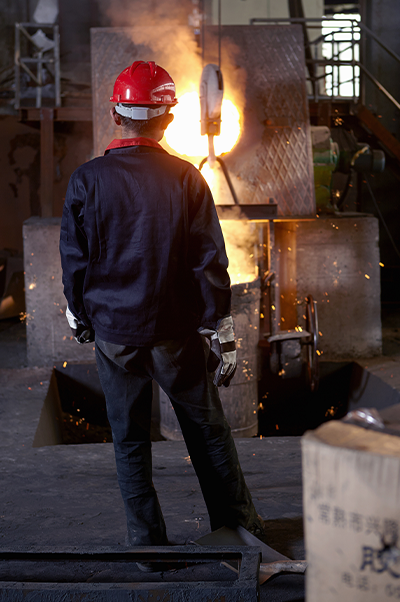 As these changes in the labor force continue to pose challenges to companies in the skilled trades world, LEAD New England continues to monitor and address the consequences and required actions to handle the myriad transitions under way.
"We are addressing a number of consequences to changes in the skilled trade labor force from building cost increases to longer time frames from the point of construction permits being issued to occupancy," said Dick McLaughlin, LEAD New England Managing Partner, "All of our efforts are geared towards helping our clients succeed despite the many challenges that face us."
Staffing for the Skilled Trades
LEAD New England specializes in the electrical trades, which have not been spared the economic challenges of the past few years, which combine with longer term trends like an aging workforce to put electrical firms in need of high quality, reliable staffing partners to fill the gaps created by these trends.
"We focus on staffing a variety of skilled trade positions that we've learned from experience will be most needed by our clients when times get tough," Dick said, "It's impossible, and not desirable, to try to fill every hole on the payroll of every company — over the last 13 years we've found that targeting our solutions to very specific problems gives the best results, and this has allowed us to stay on top of a number of challenging situations."
Combatting Workforce Staffing Challenges
One of the ways companies deal with rising labor costs is to make extra effort ensuring each new hire will be a good fit for the job, avoiding the costs of repeat hirings for the same position. Hiring candidates who have already been vetted and appropriately matched with the task is one of the central benefits provided by LEAD New England.
"When our clients are looking for ways to cut costs, we're able to provide them high quality, highly valuable skilled trades people who give them the most bang for their buck," Dick said, "This is done through our comprehensive screening and onboarding process that makes sure we only send the best to our client's jobsites, allowing them to proceed with confidence and less risk."
LEAD's Proprietary Onboarding Process
This onboarding process includes working closely with clients to select candidates that meet the specific needs of the specific job; a feature that is crucial in a time of labor market transitions. LEAD New England bases their recruiting strategy on these project-specific requirements so that clients receive not only a fully screened, competence tested individual, but a worker who passes all of those tests and at the same time has been chosen for his or her specific skills.
"The onboarding process really helps us deliver the perfect employee for the client's needs," Dick said, "The consultations we do beforehand and the screening processes that we put the selected candidate through after they've been chosen really allows us to deliver workers with confidence to the job site. Our client's put tremendous trust in our ability to find the right person and we take that responsibility very seriously."
The screening, hiring, and testing process includes background checks, certification and licensing checks, and additional screening measures that clients can specify for their own needs. This close relationship between client, worker, and LEAD New England continues after the candidate arrives on the job site and until the job is finished.
Let LEAD Help with Staffing Skilled Trades Positions
LEAD New England regularly fills positions for electricians, journeymen, apprentices, helpers, equipment operators, lulls, skid steers, pile drivers, and hoisting cranes. They also provide office personnel direct placement services for accounting AR/AP estimators, project managers, foremen, and field superintendents.
"I've been in the staffing industry for 25 years," Dick said, "And I've seen how important it is for staffing companies to deliver for their clients so that everybody involved in the work that needs doing ends up a winner. That's really what we're all about here."
Contact Dick directly to get started today: 508-801-3755.