What makes Lead Staffing team different?
What makes Lead Staffing team different? It is our level of professionalism, integrity, honesty and average team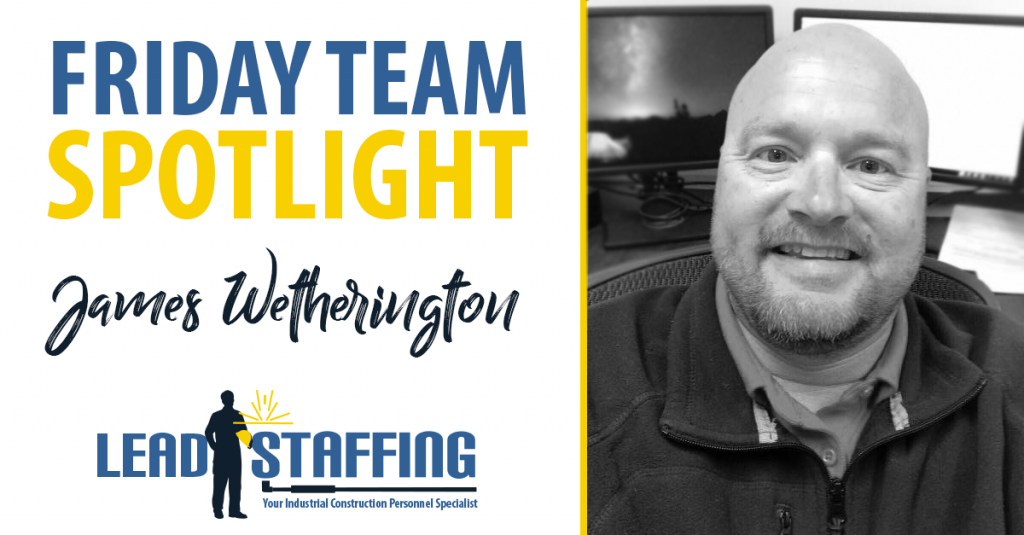 member has an excess of 10 years industry experience.
Spotlight: James Wetherington
Location: Lakeland, FL
Title: Southeastern Regional Safety & Sales Manager
What is your background?
My background is Environmental Health and Safety and PHR. I currently hold CMSP certified mine safety professional, OHST occupational health and safety technologist, ERTT emergency response technical trainer and PHR professional Human Resources.
What were your past jobs before going the Lead Staffing team?
Mosaic, Safety Supervisor in charge of both mining and chemical operation
Metalcraft Services of Tampa, Senior EHS/HR Director
Southeastern Construction, HR and Training Manager
How do you try to make a difference to your customers?
I try to make a difference to my customers by one simple value. I want to understand there constraints and restrictions so that my team can come through and relieve their added pressures. Our clients deserve to have down time and not worry about job production.
What are you passionate about?
I am passionate about the opportunity to give a person a chance to find a new job or career. I take great value in making an interface meeting with a candidate and know that I will do my best to find a client whom is looking for this exact person.
What make Lead Staffing Different from your perspective?
Lead Staffing in my eyes is different because for years I was a client before becoming a member. Lead has always had values and ethics to support clients in need, we truly understand that our success is our clients success, our failure is also their failure. We at Lead staffing never choose to fail!