Trade Schools in Texas Ready the Next Generation of Skilled Workers
Are you reimagining your future, launching a new career, or preparing to enter the workforce for the first time? The skilled trade industry is an excellent option offering stable employment with mid- to high wages. "Taking the skilled trade career path provides a quick acquisition of the skills, hands-on and real-world experience needed to enter the skilled trade workforce," says Barbara Lopez, Regional Branch Manager at LEAD Corpus Christi, a staffing company that matches skilled trade professionals with companies in the Coastal Bend and surrounding areas.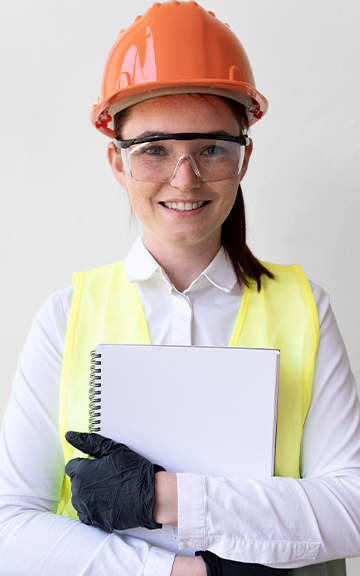 The demand for qualified and skilled workers in the craft trades is at an all-time high due to older workers retiring and not enough young workers interested in the trades. "We are fortunate to have many trade schools locally and throughout Texas that offer training and certificate programs in the various trades," says Barbara.
Listed below are some skilled trade education and training options available in Texas:
Location: Corpus Christi
Blue Diamond Welding offers an adult (18 years+) training program where students are prepared to pass common industry welding tests. Morning and afternoon class choices are available.
Location: Corpus Christi
Programs include Pipefitting, Mobile Crane Operations/Rigging, Construction Site Safety Technician, and Welding.
CTC offers electrical and plumbing apprenticeships for adults, as well as skilled trade certificate programs for high school students.
Location: Grand Prairie (located in the center of the Dallas Fort Worth Metroplex), and other locations nationwide.
Programs include Automotive Technology, Collision Repair and Refinishing, Diesel Technology, and Welding Technology. Leading employers like BMW and Hussmann have chosen the campus to provide advanced partnership training programs.
Locations: Austin, Brownsville, Corpus Christi, Harlingen, Pharr, San Antonio (North and South campuses), Waco.
Programs include Automotive Service Technician Apprenticeship, Electrical Technician, HVAC, and Welding.
Locations: Arlington, Brownsville, Corpus Christi, McAllen, San Antonio, Weslaco
Programs include Automotive Service Technician, Diesel Heavy Truck Technician, HVAC, CNC Machinist, and Welding.
Location: Houston
The Texas Technical Trade School provides afternoon and evening programs in electrical technician training.
Location: Houston, Irving (Dallas metro), and three other locations in the U.S.
Programs include Electrician, HVAC/Refrigeration, and Welding.
More information on training programs in the skilled trade industry is available through the Texas Workforce Commission (TWC). The TWC provides details on trade career schools and college programs in the state. It has a 5-year goal to ensure the Texas workforce system supports employers and allows business and industry to thrive, and prepare and equip a skilled workforce to fill critical in-demand jobs.
Trade schools are not the only option to get hands-on training and certification in the skilled trades. Barbara says that state and community colleges, in addition to general education, also offer continuing education and career training programs where you can earn certifications quickly.
"Once a skilled worker chooses an educational path that suits their specific needs and career goals and receives their certification, the LEAD Corpus Christi team of safety-certified and human resource specialist recruiters can help them find a suitable job in their craft. LEAD Corpus Christi works with companies in Industrial and Commercial Construction, Industrial Refinery, as well as National and Local Oil and Gas, and Waste Disposal.
The LEAD Corpus Christi team fills positions such as industrial helpers, machinists, mechanics, plumbers, welders, and more. Skilled trade professional roles like engineering, project management, and superintendent are other positions LEAD Corpus Christi matches with qualified craftsmen.
Qualified trade workers ready to further their careers in Texas are encouraged to contact Barbara Lopez, LEAD Corpus Christi Regional Branch Manager today. Call 361-208-7708.