Spring Clean Your Resume! Here at LEAD National, We Can Help Keep Your Resume up to date and Show Your Real Personality.
Your resume is an essential part of getting hired for your dream job, and it can be surprisingly easy to make simple, avoidable mistakes — another set of eyes is often crucial for getting your resume in top condition. As a candidate for various skilled trades working with LEAD National, you will be teamed up with dedicated professionals who know exactly what it takes to match you with the client and job sites perfect for your skills. They'll ensure this perfection is reflected in the quality of your resume.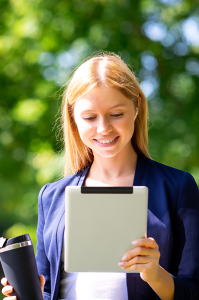 "LEAD National differentiates itself from our staffing competitors with our specialization, competence, and unparalleled dedicate to the candidates we bring onboard and our clients they go on to work for," said Aaron Taylor, LEAD National Managing Partner, "We know how important it is always to put our best foot forward, and that includes valuing a very carefully crafted, well-thought-out resume — we're delighted when our candidates ask for help putting their qualities in the best light."
According to myperfectresume.com, an online resume assistant, a good resume will have five components all working together:
Accurate contact details
A clear objective
A tidy, organized layout
Up-to-date work history
Relevant skills to the job you are applying for
This sounds exceptionally straightforward, and where LEAD National will set you apart is by making clear to your employer that you understand exactly what they are looking for, not only what you bring to the table.
"There is no point bringing steak to the table if your guests are vegetarians," Aaron said, "We can help job seekers match the information that appears on their resume with the type of projects that are out there in the real world — that's what our entire organization is all about, and it's tough to match our depth of research, a network of clients past and present, and understanding of current markets when you're trying to decide whether or not to include certain skills and experiences as you zero in on your target job. We can point you in the right direction and help you leave in the right stuff and leave out the wrong stuff."
Tony Rodriguez, LEAD National Head of National Recruiting and Training, joins Aaron in his enthusiasm for getting people into the right jobs and is a volunteer sitting board member with the California State Disability office. "My perfect day would be placing everyone that has applied for work, TO WORK," Tony said, "And everything I can do to make that happen, including applying our broad ranges of expertise to better our candidate's resume, I look forward to doing."
LEAD National's office specialties primarily focus on placing electricians, conveyor installers, and millwright mechanics with industrial companies, with a geographic reach from LA Basin, Southern California, and National. In addition to this primary focus, Aaron, Tony, and their team regularly fill positions for commissioning technicians, field service technicians, pipefitters, machinists, and welders.
"With our clients looking for such a broad range of skilled trade workers for various positions, we can help candidates sprucing up their resume to make sure they're getting the right skills on the desk of the right employer," Aaron said.
To learn the best ways to make your resume stand out, contact Aaron and Tony at 888-929-0213.