Safety Week Starts Now! May 7-May 11
May 7th starts Safety Week! This is a week dedicated to lessening the number of injuries and deaths that occur in the field. Small and large construction companies use Construction Safety Week to expand the level of safety in the job sites by doing different events or activities. These events have proven to save lives and set new industry standard for health and safety.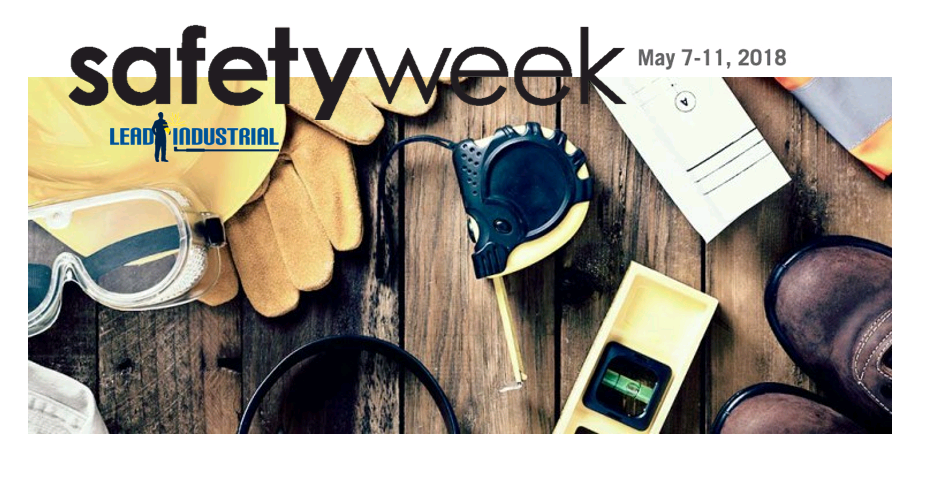 Mission
The Mission of Safety Week is to collectively raise the awareness of the construction industry's continuing commitment to eliminating worker injury, and to clearly communicate its dedication to a shared culture of care and concern and the belief that every week must be Safety Week.
What Lead Staffing is doing to promote safety during #safetyweek!
Safety is a mindset and is everyone's responsibility. Lead Staffing endeavors to do business with contractors that have a commitment to safety which is followed by own safety protocols.  You are also a key aspect of our safety plan for we rely on your eyes and ears as to any safety issue you may see or encounter on a customer's job site.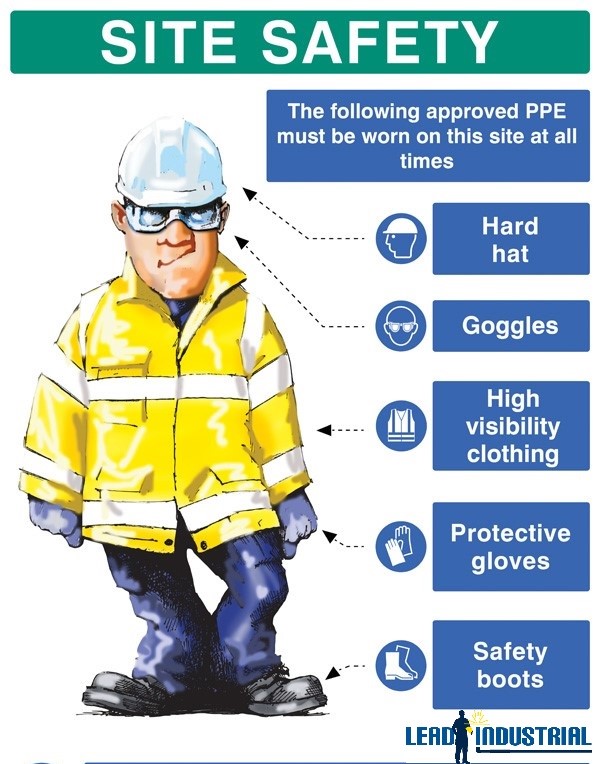 Protection from Foot and Leg Injuries
• Long pants are required in all facilities, along with foot guards and appropriate safety shoes
• In addition to foot guards and safety shoes, leggings (e.g. leather, aluminized rayon, or other appropriate material) can help prevent injuries by protection from hazards.
Protection from Eye and Face Injuries
• Besides spectacles and goggles, personal protective equipment such as special helmets or shields, spectacles with side shields, and face shields can protect workers from the hazards of flying fragments, large chips, hot sparks optical radiation, splashes from molten metals, as well as objects, particles, sand, dirt, mists, dusts, and glare
• Face Shields are an additional eye and face safeguard when working around:
o Acids
o Sulfur
o Other potentially harmful substances
o Equipment that creates flying debris
• Safety glasses of goggles must be worn with the face shield
Protection from Hearing Loss
• Earplugs or Earmuffs can help prevent damage to hearing.
• Exposure to high noise levels can cause irreversible hearing loss or impairment as well as physical and psychological stress.
• Earplugs are made from foam, waxed cotton, or fiberglass wool and are self-forming to fit well.
• Clean Earplugs regularly and replace when they can no longer be cleaned thoroughly.
Protection from Hand Injuries
• Appropriate gloves for hand protection must be used to provided hand protection
• Gloves are a hand protection to prevent:
o Harmful substances through skin absorption
o Severe cuts or lacerations
o Severe abrasions
o Chemical burns
o Thermal burns
o Harmful temperatures extremes
Fall Protection
Lead Staffing requires all employees to be 100% fall protected. If at any time you are asked to work at heights above 6' (4.5' in CA) and have not been trained and provided with proper PPE's and or fall protection via properly constructed safety rails or barriers STOP WORK IMMEDIATELY and contact your supervisor.
How can you join the movement?
As a professional in the construction industry, you can become a Safety Week partner or sponsor, and help spread the message of safety awareness on social media using the hashtags #SafetyWeek and #MySafetyPledge and encourage others to do the same.
In addition to celebrating Construction Safety Week in these ways, consider adopting these special safety week and year-round safety tips we gathered from top industry experts.
If you would like to become a sponsor the team at www.constructionsafetyweek.com are taking sponsors and partnerships.
Additional Safety Resource OSHA Safety Publications:
• Directory: https://www.osha.gov/pls/publications/publication.AthruZ?pType=Industry
• Confined Spaces (English): https://www.osha.gov/OshDoc/data_Hurricane_Facts/confined_space_permit.pdf
• Confined Spaces (Spanish): https://www.osha.gov/OshDoc/data_Hurricane_Facts/confined_space_permit_sp.pdf
• Construction Hazards (English): https://www.osha.gov/OshDoc/data_Hurricane_Facts/construction_hazards_qc.pdf
• Construction Hazards (Spanish): https://www.osha.gov/OshDoc/data_Hurricane_Facts/construction_hazards_qc_sp.pdf
• Fall Protection Fact Sheet (English): https://www.osha.gov/stopfalls/factsheet.pdf
• Ladder Safety (English): https://www.osha.gov/OshDoc/data_Hurricane_Facts/portable_ladder_qc.pdf
• Ladder Safety (Spanish): https://www.osha.gov/OshDoc/data_Hurricane_Facts/portable_ladder_qc.pdf
• Respirators (English): https://www.osha.gov/OshDoc/data_Hurricane_Facts/respirators.pdf
• Respirators (Spanish): https://www.osha.gov/OshDoc/data_Hurricane_Facts/sp_respirators_qc.pdf
• Trenching (English): https://www.osha.gov/Publications/trench/trench_safety_tips_card.pdf
• Trenching (Spanish): https://www.osha.gov/Publications/trench/trench_safety_tips_card.pdf#page=2