OSHA's New Silica Standard
It's estimated that more than 2.3 million workers in the United States are potentially exposed to dust containing crystalline silica — with nearly 90% of those workers employed in the construction industry. According to OSHA, in 2014 more workers died from silicosis than from being caught in or crushed by collapsing materials, such as in trench and structure collapses.*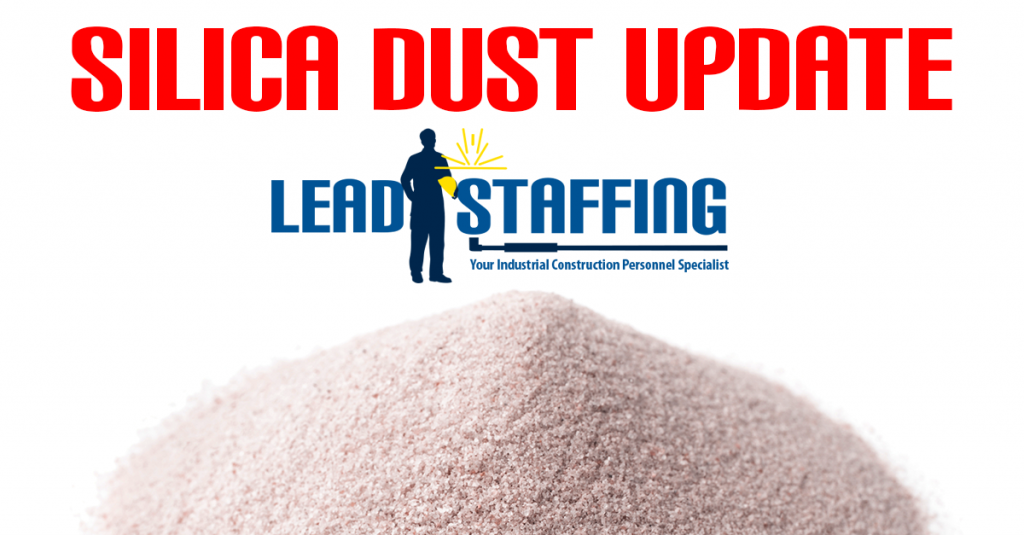 At Lead Staffing our commitment to safety and keeping our customers informed of important issues is our top priority. Read below an update on new US OSHA Silica Regulations.
What is the new US OSHA silica regulation?
The new US OSHA 29 CFR 1926.1153 regulation requires contractors to control their employees' exposure to respirable crystalline silica. Highlights of the new regulation include:
1. New Reduced Permissible Exposure Limit (PEL)
2. Written Exposure Control Plan
3. Medical Surveillance
4. Silica Competent Person
Compliance schedules vary by industry see below:

Construction: Effective September 23, 2017. Employers must fully comply within one year.
Maritime and general industries: Effective June 23, 2018. Employers must fully comply within two years.
Hydraulic fracturing: Effective June 23, 2018. Employers must comply within two years for all provisions except engineering controls, which have a compliance date of June 23, 2021.
Click here to view all updated fact sheets on Silica Dust.
* OSHA Frequently Asked Questions: Respirable Crystalline Silica Rule