LEAD Professional in Demand for Direct Hire Staffing
Companies throughout the country can count on LEAD Professional to find, qualify, and hire permanent, full time staff members on behalf of their client. LEAD focuses on direct hire of professional positions from medical personnel to controllers throughout the U.S. in the commercial, industrial, medical, and manufacturing industries to supplement their client's fluctuating workforce.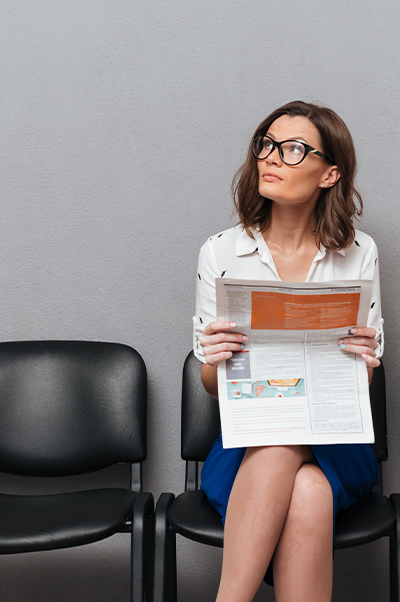 What is a Direct Hire?
Direct hires, also known as permanent placement, are usually full-time positions with benefits; direct hire can also fill part-time positions. Carrie Berry, LEAD Professional Account Manager, explains the difference between a direct hire and a contract hire, "The difference is in reporting and payroll structure. Our new direct hires are immediately onboarded as an employee of the end-user or client company, whereas a contract hire would be on LEAD Professional's payroll for the duration of their employment contract."
Trade and professional job seekers can be confident in Carrie and the LEAD team to get you working, fast. Carrie has over 21 years of experience in business development, career services, recruiting and staffing in a variety of industries that she relies on as she leads her recruiting team to create workforce solutions for clients and skilled trade and professional workers. With an impressive list of references and recommendations, Carrie is confident that her team can find the right position for any skilled worker and the right worker for LEAD Professional partner clients.
LEAD Professional, physically located in southwest Florida, is supported by a team of recruiters around the country who serve multiple LEAD locations. Therefore, under Carrie's leadership LEAD Professional places a high volume of temporary, direct hire, seasonal and temp-to-permanent staffing positions with national and regional companies. "The foundation of our success is our commitment to meet the staffing needs of our partner clients by developing and implementing workforce strategies that result in quick and successful solutions," says Carrie. "When our clients succeed, we succeed."
Hear more about Carrie Berry's capabilities to ensure a high-performing, low turnover staff, and the LEAD Professional team's diverse experience that can take your business to the next level. Call Carrie today at 239-398-0874.