LEAD Pinellas Offers Turnaround Payroll Solutions
LEAD Pinellas recently launched a new turnaround payroll service to streamline the payroll process, from onboarding to timecard collection to processing. LEAD Pinellas Branch Manager Jennifer Peavy is thrilled to offer partner companies more options that improve and enhance their time management and bottom line.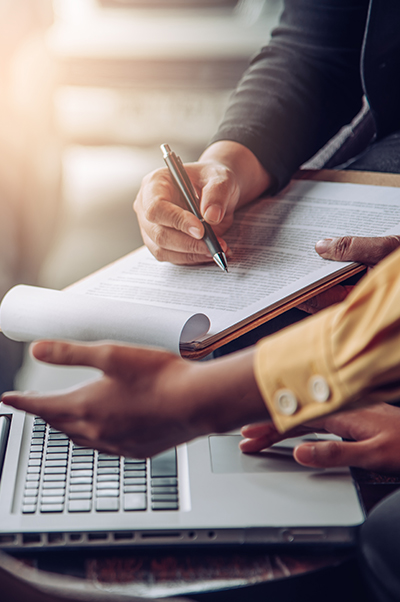 Outsource with LEAD to Ensure On-time Payroll Delivery
LEAD Pinellas continues to wow their customers with expertise in administrative management and attention to detail, ensuring your payroll is delivered and employees get paid on time.
"Our past performance in staffing and employment in any type of turnaround, restructuring, and bankruptcy restructuring helps support domestic turnaround companies and legal services," says Jennifer.
LEAD's Quick and Easy Payroll Process
Jennifer explains the payroll process is quick and easy once LEAD receives its customer's employee contact information. LEAD Pinellas leverages its digital human capital platform to gather the needed payroll information to process payments seamlessly.
"Our first step is introducing LEAD Pinellas to our customer's workforce. At the end of the week, designated managers are only three clicks away from approving the digital time cards. We then process the payroll, which is deposited into the employee's bank account every Friday morning," says Jennifer.
The new comprehensive payroll services allow a company to keep its focus on business priorities confidently. "We maximize value and minimize headaches by performing duties that are critical tasks," says Jennifer, who joined LEAD Tampa in 2019, then opened the LEAD Pinellas location in March 2022. She has gained a wealth of experience in the skilled trades commercial construction industry. Clients find Jennifer and her staff a desired go-to in Turnaround Management Assistance and Chapter 11 employment/payroll.
Dedicated to Workforce Solutions
LEAD Pinellas is a staffing company with dedicated recruiters with extensive knowledge and experience in commercial construction and most other industries. "We have staffed everything from high-rise buildings to large hospital expansions and more with quick response to workforce solutions," says Jennifer. "We are committed to building trusting and rewarding relationships with our client businesses – just as we are to meet our employees needs by matching them with the perfect job."
Companies can be confident in the LEAD Pinellas staff for their staffing placement and management administration needs. "I have a strong ability to develop long-term relationships with our clients, and I understand the critical need for excellent communication to foster these remarkable partnerships to ensure success."
Companies interested in learning more about LEAD Pinellas and its new Turnaround Payroll services or its expert skilled trade recruiting and staffing services can connect with Branch Manager Jennifer Peavy at 727-219-2602. Call today!