LEAD Celebrates Women in Construction – Awards Barbara Lopez President's Cup 2021
LEAD, a skilled trade staffing company with a network of eleven locations throughout the U.S., celebrates Women in Construction Week, March 6-12, 2022.  "This year, we are proud to award the LEAD President's Cup for 2021 to Barbara Lopez, LEAD Corpus Christi branch manager," said Mark Curtiss, LEAD President.  At their annual meeting in February 2022, Curtiss said, "The President's Cup is an award given to a person who embodies the tenants of the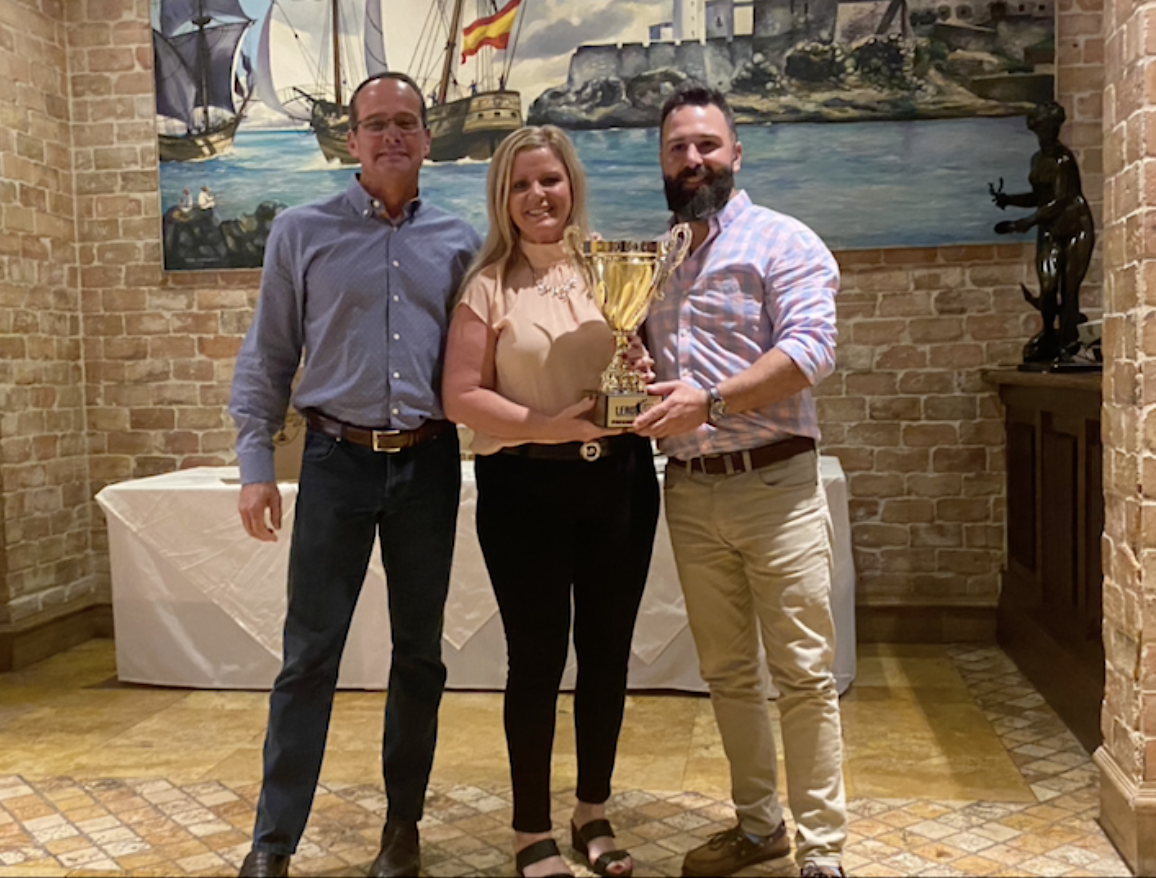 LEAD name: Leadership, Energy, Ability and Dependability. Barbara, in your case, energy and ability are clearly embodied. You simply never gave up doing what you knew was right in building a (branding) foundation for your office during a very difficult period of time."
Meet Barbara Lopez, LEAD President's Cup Winner 2021
"I am honored to have been awarded the President's Cup Award for 2021. I work alongside the most successful branches in the U.S. and we are proud to be part of so many amazing teams of peers within our LEAD family," said Barbara who has been successful in developing and managing countless organization's fluctuating workforce. She has over 15 years' experience in the skilled trade workforce. Barbara also holds an OSHA 30 Safety Certification.
Women in Construction
"As a woman in a predominantly male industry, I am proud to be successful in my role to provide workforce solutions in the trades. I am excited for the future – and it is my hope that more women will join the trade workforce," says Barbara.
"It's no surprise that one of the priorities for women currently working in the construction industry is digital transformation," says Barbara. In a recent survey by the NAWIC and Safe Site Check, with over 600 participants responding, digital transformation used for managing projects and the workforce is a priority for 71 percent of construction companies. Barbara anticipates more women moving to construction as more technologies are introduced in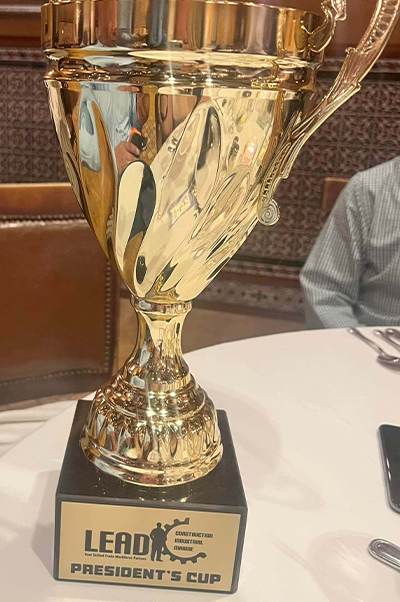 the field.
Growth among females in the trade industry has been slow, however, Barbara believes that the industry is ready to embrace the movement to gain more career interest from the younger female generation. Barbara looks to organizations like the National Association of Women in Construction (NAWIC), a nonprofit organization that works to promote and support advancement and employment of women in the construction industry. "NAWIC's core values – believe, persevere, and dare – are ones that I truly believe have helped me achieve the success I've realized in my career to date. They are values that every person, female or male, should embody."
Contact Barbara Lopez, President's Cup Winner 2021 at LEAD Corpus Christi for Workforce Solutions
"The LEAD Corpus Christi Industrial Staff and support team offers a wealth of industry knowledge and dedicated commitment to matching the best skilled trade workers to our business partners' project teams. They are truly the backbone to our Branch's success!" says Barbara.  "We look forward to many more successful years growing our business with our business partners that rely and count on us to provide skilled trades workforce on their projects," said Barbara as she accepted the honor of the LEAD President's Cup.
LEAD Corpus Christi specializes in workforce solutions by matching quality trade workers to meet the demands of business in today's challenging economic environment. If you are a company who needs help to supplement your trade workforce, call Barbara Lopez today!