June was National Safety Month, but we at Lead Staffing are committed year round to proving our employees a safe working environment
The National Safety Council (NSC), Lead Staffing and thousands of organizations across the country work to raise awareness of what it takes to Keep Each Other Safe. Observed annually in June, National Safety Month focuses on reducing leading causes of injury and death at work, on the road and in our homes and communities.
The NSC is a non-profit organization, whose mission is to save lives by preventing injuries and deaths at work, in homes and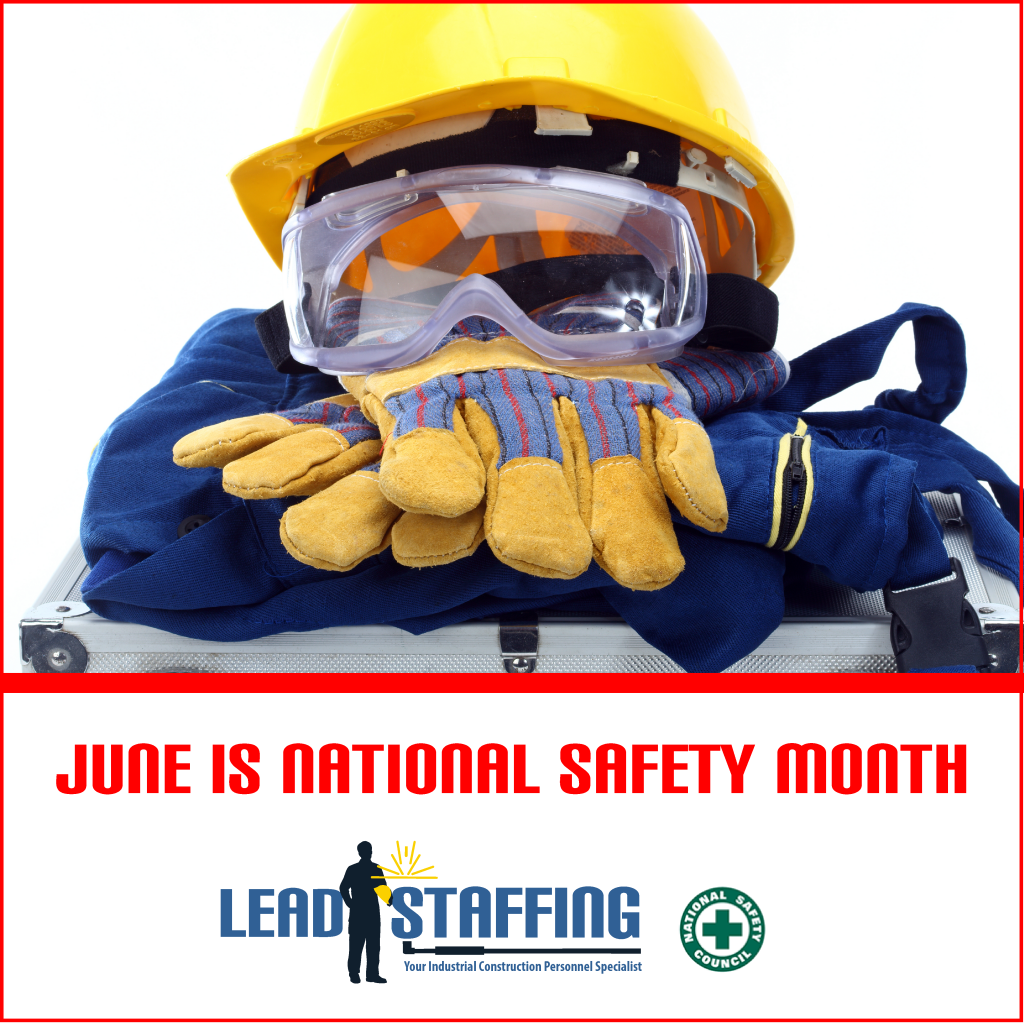 communities and on the road through leadership, research, education and advocacy.
Below are some NSC safety tips:
Stand Up to Falls
Securing cords away from walking areas, using non-skid rugs, cleaning up spills immediately.
Recharge to Be in Charge (Focusing on Fatigue)
Sleep deprivation can be linked to depression, obesity and heart disease.  Get your zzzz's with helpful tips: don't check your phone before bed, avoid eating right before bed, keep a consistent sleep schedule.
37% of the U.S. workforce is sleep deprived. #KeepEachOtherSafe by getting 7-9 hours of sleep a night.
Prepare for Active Shooters
Active shooter situations are unpredictable and unfold quickly. Always be aware of your environment and locate the nearest two exits in any place you visit.
Don't Just Sit There (Focusing on Ergonomics)
Proper lifting techniques can help prevent strains, dislocations and muscle tears.  Think about stretching before lifting and always lift with your legs – not your back.
Back Pain. 80% of Americans have it and 31 million will experience it. Lift properly to #KeepEachOtherSafe
Remember the end goal is to Keep Each Other Safe. Tweet hashtag
#KeepEachOtherSafe
to help raise awareness. For more information visit
nsc.org