Jacksonville's Marine Industry Continues to Grow, Aided by State tax Incentives
LEAD Marine Jacksonville stands ready to fill the skilled trade positions that are expected to come as Jacksonville's riverfront area continues to grow. The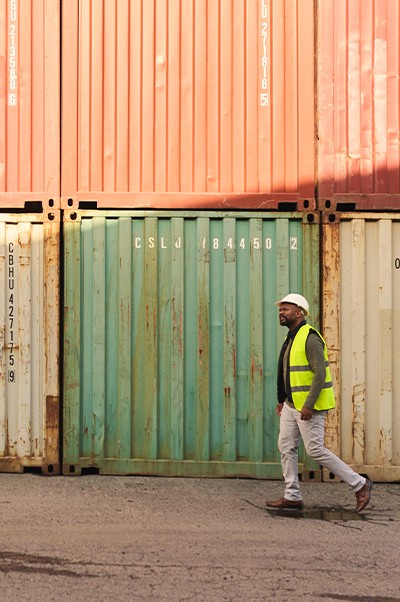 marine repair company Fincantieri expects to bring up to 300 new jobs to Jacksonville by 2028 as part of the development of the site formally known as the North Florida Shipyards.

"LEAD Marine Jacksonville is excited that a global player in the marine industry will be part of the Jacksonville community," said Chris Patterson, LEAD Marine Jacksonville's Project Manager and Recruiter, "These are exactly the kinds of jobs we like to see coming to our area, and we're always prepared to help any new companies fill the difficult positions that make these projects possible."
The Fincantieri Marine repair project will include a 500-foot drydock capable of lifting a 13,000-ton vessel out of the water, according to a news release put out by the company. This will replace the 2,700-ton capacity on the existing site. The company said their total investment in the new project will reach $30 million.
"The biggest change is we're going to have a brand-new facility almost when it comes to the drydock capabilities," Fincantieri CEO Ryan Smith said in the companies press release, "It will be a magnitude difference of change."
These are the kinds of jobs that LEAD Marine Jacksonville has specialized in, regularly filling the shipyard-orientated positions of structural welders, fitters, marine electricians, and more, drawing on a nationwide geographic reach.
"It's exciting for the whole state when a project of this nature comes to into our marine community," Chris said, "These jobs will help Florida families, and the Jacksonville economy will be better for it."
According to Fincantieri's press release, they can receive a maximum of $1.5 million in tax incentives for creating 300 jobs, with the State of Florida paying $4,000 and the city of Jacksonville paying $1,000 per job, in addition to other incentives.
"It demonstrates how important the marine economy is to our city and our state that they're able and willing to offer Fincantieri these kinds of incentives, and that really drives home for our team the kind of responsibility we're taking on when staffing marine projects in our state," Chris said, "When we're talking about marine projects there is a lot riding on them being successful completed in a timely manner, including tax payer money. Projects like the Fincantieri shipyard remind us of why we work as hard as we do – it really matters to the whole State that these jobs are done right."
Chris and his team have been keeping up with the Marine industry's growth by tripling the amount of quality skilled trade worker candidates in under a year, while relying on LEAD's industry standard Mechanisms of Service Excellence to ensure each candidate arrives on the jobsite as prepared and well-vetted as its possible to be.
"We know how much is riding on our candidates being the right fit for the job, so we always use our multi-step screening and certification program to ensure that our clients can work confidently towards the improvement of our city knowing the labor we provide them is of the highest quality," Chris said.
LEAD Marine Jacksonville has been helping shipyards and other marine and industrial clients complete challenging and critical projects since the branch opened, and the arrival of a new drydock with up to 300 new jobs is an exciting opportunity which Chris and his team stand ready to assist with as needed. In addition to the jobs listed above, LEAD Marine Jacksonville regularly fills positions for fitters, riggers, machinists, carpenters, pipe welders, as well as entry level position opportunities to help skilled trade workers get a foot in the door.
In addition to their nationwide reach the location recruits in Florida, Hawaii, San Diego, Seattle Virginia, and Wisconsin.
Chris and his team have been helping Jacksonville's maritime industry's grow and succeed in a variety of ways and are looking forward to continued success. Learn more about their work from Chris directly at 904-463-5023.