Get Your Game On with LEAD Pacific Northwest
Behind every successful business is a leader who motivates every team member. LEAD Pacific Northwest Regional Manager Michael Lennox does just that. He follows the sports psychology method to achieve success for the LEAD and the skilled trade workers they employ and place with client companies. "Motivation leads to increased productivity and builds leaders," says Michael.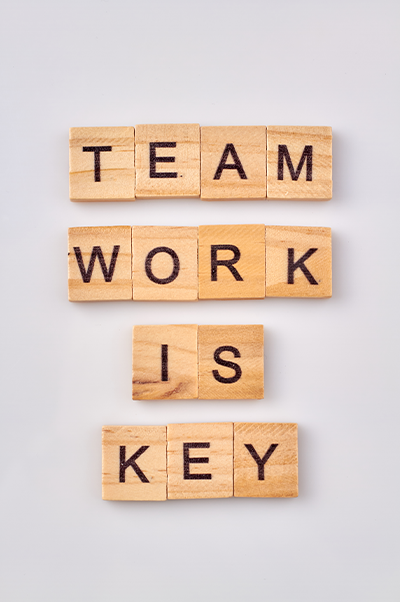 The Sports Psychology Method to Achieve Success
According to Psychology Today, motivation is the foundation of all athletic effort and accomplishment. Without your desire and determination to improve your sports performances, all of the other mental factors, confidence, intensity, focus, and emotions, are meaningless. To become the best athlete you can be, you must be motivated to do what it takes to maximize your ability and achieve your goals. Lennox says, "If you remove the words 'sports' and 'athlete' from the motivation method described, it can be applied to anyone's performance – as a business professional, a student, a worker, and as an individual."
With 40 years in construction, marine, and industrial staffing, Michael, has learned the key to building his dream team – one that leads with intention, is self-motivated, and always striving for the best among team members, our field employees, and LEAD business partners. "We're always on our game, continually motivated to find creative solutions to business challenges," says Michael.
A football enthusiast (Go, Seahawks!), Michael appreciates and employs Seattle Seahawks Head Coach Pete Carroll's game day philosophy. Carroll says, "We're not going to do anything different for this game since we're not treating this game any different than another game. Every game is a championship game for us, so we'll treat this one, the last one and the next one exactly the same…"
Successfully Recruiting Skilled Trades Workers
The LEAD Pacific Northwest team has been extremely successful in recruiting skilled trade candidates to fill specific roles for their business partners. "Our recruiters apply the same leadership skills and exemplary customer service to their skilled employees and business partners. Day in and day out you get the very best from our recruiting team. We treat every day as it is our first and our last day. The result? LEAD Pacific Northwest preserves its place as a top skilled trade staffing company in the region," says Michael.
Motivation
Also, according to Psychology Today, 'motivation is the only contributor to performance, that over which you have control.' Your ability, the difficulty of competition, the impact on performance are the three things that affect your performance.
Working Toward a Common Goal
Michael says, for example, an NFL team's purpose is significantly similar as any business venture in the achievement of a common goal. Even your best quarterback, as talented and celebrated as he is, needs each team mate on that field with him. He could not accomplish the goal by himself. A business is similar in that your team (our LEAD team) brings together individuals with varied degrees of experience and complementary skill sets to give your business the best chance of success.
Let LEAD Pacific Northwest Help You Recruit a Winning Team
If you're ready to create a winning, successful business with first-rate, quality skilled trade workers ready to join your team or project, Michael Lennox and the LEAD Pacific Northwest is the best game in town. When it comes to getting in the endzone, LEAD Pacific is a staffing company to bet on. Call Michael today at 855-485-5498!