Five Reasons Qualified Trade Workers Use a Staffing Agency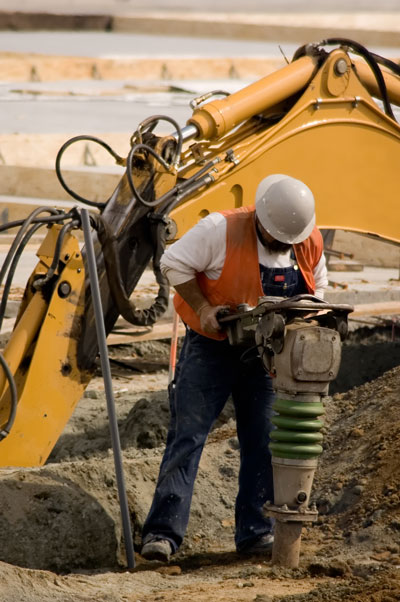 The automation of job advertisements and job searches can be impersonal, ineffective, and time-consuming. According to employment data for the Bureau of Labor and Statistics (May 2021), a job search could take up to five months. A specialized agency such as LEAD Tampa adds the personal factor in a job search and may be the perfect option to help reduce your job search challenges. Check out these five reasons why qualified skilled trade workers should consider getting their next job through an agency.
1. Test the Waters
A staffing agency will provide an opportunity to test out a new job. It gives you the chance to experience the inner workings of a company to help determine if it is a good fit for you. From co-workers and supervisors to the worksite environment, an agency job could give you a better idea if you should consider working at the company permanently.
2. Flexibility
A staffing agency provides options to job seekers in the length of employment and geographic location. "Whether you are seeking variety in the companies in which to work, the perfect commute, or the best place to live, you are in the driver's seat when it comes to accepting a job offer," says Jason Stephens, LEAD Tampa managing partner. Staffing agencies also are an excellent option for qualified job seekers who prefer the life of a traveler.
3. Unique Career Opportunities
Securing an agency could be the next best step in your career. Jason says recruiters are experts trained to match your skills and work preferences with some of the biggest hiring contractors and employers – locally and nationally; this is especially true for skilled trade workers seeking placement through LEAD Tampa in the industrial and construction industries.
4. Build Your Network
A professional network can increase your job opportunities. "Networking is not about just connecting people. It's about connecting people with people, people with ideas, and people with opportunities," said Michele Jennae, author, The Connectworker. Working through a staffing agency will help build your professional network specific to your trade industry. Professional connections can come by way of co-workers, managers, and supervisors you meet during your contracted employment. These individuals can confirm your expertise and skills and provide a trusting reference to future potential employers. Additionally, adding a staffing agency recruiter in your network corner can go a long way when searching for the best company fit for you!
5. Get Hired Quicker
If you are a qualified trade worker looking for a job, using a staffing agency can make that job search quicker than using the traditional way of blindly submitting applications and resumes to job postings on job boards. Quick Tip: Reach out to a staffing recruiter before you start your job search. Develop a relationship with your recruiter and learn what types of jobs are available before you are desperate to find a job.
Skilled trade workers considering the use of a staffing agency will find the LEAD Tampa team to be experts in job placement for short and long-term employment, filling positions in carpentry, electrical, plumbing, welding, and more. Call LEAD Tampa today to learn how we can help you secure your next job.