Earn High Wages and Secure Your Future in Skilled Trades
Skilled trade jobs are making a big comeback. More and more workers are looking to the skilled trades for a secure, high wage career for their future. From graduating high school students to workers looking for a career change, the skilled trades are a viable option that offer affordable and fast training.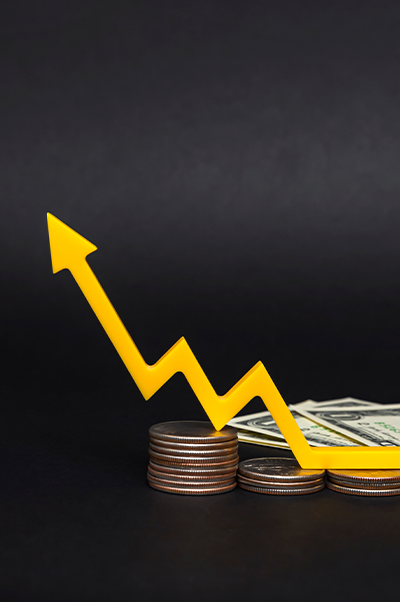 "The skilled trade job outlook is very bright, says Barbara Lopez, Regional Branch Manager at LEAD Corpus Christi. "We place workers in a variety of skilled trade jobs, with construction and extraction jobs being highly concentrated in Corpus Christi area," says Barbara. The Occupational Employment and Wage Statistics (OEWS) survey of May 2020 claims Corpus Christi had over 14,000 jobs in the construction and extraction category – 7.9% of local area employment. That's 3.6% above the national share. The OEWS notes the construction and extraction job grouping includes construction laborers, first-line supervisors of construction trades and extraction workers, and operating engineers and other construction equipment operators.
The survey also notes the higher-paying jobs in the group were first-line supervisors and oil and gas rotary drill operators. Also, according to the OEWS survey, "In the Corpus Christi area, above-average concentrations of employment were found in many of the occupations within the construction and extraction group. For instance, helpers–extraction workers were employed at 14.8 times the national rate in Corpus Christi, and boilermakers, at 9.1 times the U.S. average."
Staffing companies like LEAD Corpus Christi, know all too well the high number of available skilled trade jobs due to labor shortages – and not only in Corpus Christi, but all across Texas. Barbara, a 15-year veteran of the skill trade workforce industry, explains, LEAD partners with companies to fill their vacant skilled trade jobs with talented, highly qualified workers. LEAD Corpus Christi fills positions such as general laborers, heavy equipment operators, industrial helpers, industrial electricians, welders, engineers, project managers, and many more. Barbara adds, "CDL drivers, HVAC, millwright and shop, and oil field positions are heavily focused areas within LEAD Corpus Christi. We are always looking for quality workers to fill these industry vacancies."
Barbara says, "Skilled trade training programs are very popular right now. The national skilled labor shortage – due to the pandemic, early retirees, and the 'great resignation' movement – has created a demand for skilled trade training programs."
In Corpus Christi, Craft Training Center of the Coastal Bend (CTC), Del Mar College and South Texas Vocational Technical Institute (STVT) are three local educational institutions who offer skilled trades training programs. Craft Training Center concentrates on programs in crane operations, instrument fitter technician, pipefitting, construction site safety and welding. CTC also offers apprenticeship programs in electrical and plumbing. Del Mar College offers carpenter training, pipeline skills, transportation training and more. And, STVT offers automotive service technician combination, welding, diesel heavy truck technician, and HVAC.
"Whether you're ready to graduate from high school or you've decided to make a career change, CTC, Del Mar College and STVT are great places to begin your career training," says Barbara. Other area trade schools can be found on trade-schools.net. "Once you gain experience in your trade, LEAD Corpus Christi will be ready to help you find the best company to fit your needs and secure your future," says Barbara. Call 361-208-7708 LEAD Corpus Christi to learn more!
Note: Due to features of the OEWS methodology, the May 2020 OEWS estimates do not fully reflect the impact of the COVID-19 pandemic. The May 2020 OEWS estimates are based on survey panels collected for May 2020, November 2019, May 2019, November 2018, May 2018, and November 2017. Because 5 of the 6 survey panels used to produce the estimates date from before the COVID-19 pandemic, only the most recent (May 2020) survey panel reflects changes in occupational proportions related to the COVID-19 pandemic.