Cure the Winter Blues with a Job in the Sunshine State
Tired of the cold and dark days of winter? Ready for a change? Carrie Mae Berry, Managing Partner-National Sales Manager at LEAD Professional, is excited to offer a cure to the Winter Blues with a job in the Sunshine State! The professional division of LEAD, a staffing company, puts workers to work and provides workforce solutions to client companies around the nation.
Excellent Employment Opportunities for Workers in Florida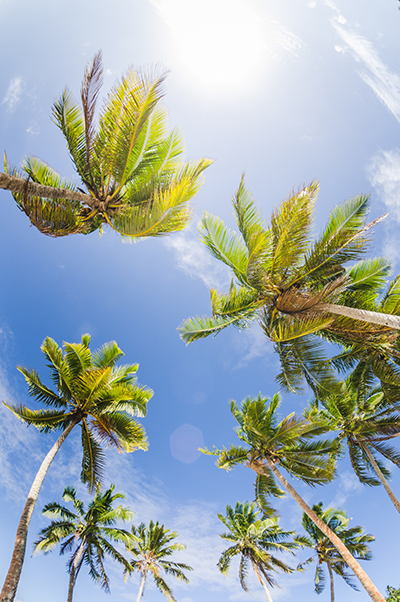 "We focus on permanent placement of specialized positions from medical personnel to accountants and controllers," says Carrie. She says, "The current economic climate in central and west coast of Florida is hot. We have excellent opportunities for professionals and skilled trades looking for permanent or temporary contract employment."
Why Relocate to Live and Work in Florida?
Carrie presents her Top Ten list of reasons to live and/or work in Florida (in no particular order).
On average, Florida has over 200 sunshine-filled days – a stark difference from places like New York (107 days) or Washington (71 days).
Seasonal weather depression is virtually non-existent in Florida!
Most Florida cities are within driving distance to a beach.
Affordable housing and cost of living below the national average.
Outdoor living and water sports galore!
Best theme park attractions in the World (among them, Walt Disney World, Universal Resorts and Studios, Legoland).
Average winter temperature ranges from 76-80 degrees Fahrenheit.
No state income tax (for permanent residents).
Professional sports teams (among them, four in the Tampa Bay region alone – Tampa Bay Buccaneers, Tampa Bay Rays, Tampa Bay Lightning, and Tampa Bay Rowdies).
Plenty of job opportunities.
LEAD Professional Places Workers in Jobs Throughout the United States
LEAD Professional recruiters are networked around the country serving multiple locations and fill positions in virtually every industry including health care, industrial, marine, information technology and professional business! LEAD Professional also places a high volume of temporary, direct hire, seasonal and temp-to-permanent staffing positions for national and regional manufacturers.
Check out the amazing job opportunities in Tampa, Orlando and Naples or any other locations you may be interested in right now with LEAD Professional. Carrie says, "LEAD fills positions such as nursing, radiology techs, human resource managers, C-suite professionals, and more." Ready for palm trees and a possible promotion? Let LEAD Professional get you out of the cold!  Call Carrie Mae Berry at 239-398-0874.