Construction Industry in Need of More Women in On-site Jobs
Women in construction only make up 1.25% of females in the workforce which is currently at 47%. And, only 2.5% of women in construction trade work with nearly 80% working in the office (construction-related); only 7% in executive roles. Although it is the year 2022, gender bias remains in the construction industry culture.
"It's not for lack of recruiting that women are underrepresented in the field. Construction companies throughout the country are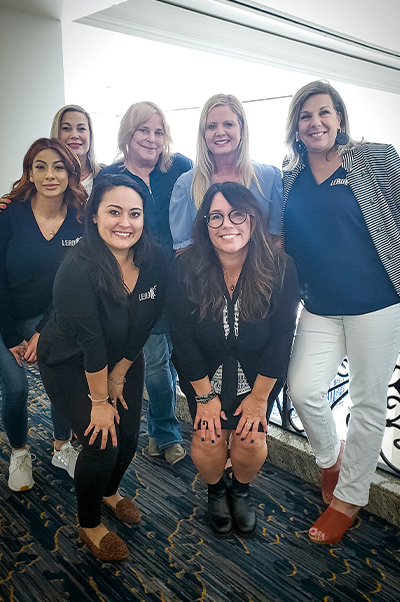 looking for the skill-set females bring to the job," says Carla Knapp, LEAD Great Lakes sales manager. "Women are generally excellent problem solvers and leaders and can find a place within the trades, especially on-site," says Carla.
"The numbers of women in construction aren't stagnant," says Carla. "Women in construction jobs are on the rise, though it is a slow gain each year." For example, according to online publication Concrete Construction, there are approximately 180,000 female masonry workers in the U.S. And, although a significantly low number, much higher than the 2,000 female masonry workers just 30 years ago.
Carla has extensive knowledge in the staffing and recruiting industry for skilled trade. "The appeal to women just isn't there yet. Women in Construction Week, March 6-14, 2022, is an opportune time to highlight women who succeed in our industry. Overall, the industry needs to increase its efforts in depicting women in construction roles. Whether in ads for education, stories in the news, or social media campaigns, young girls need to be exposed and inspired by women in construction trade jobs."
The National Association of Women in Construction (NAWIC) develops and promotes training programs for their members who span across 117 local chapters across the nation. NAWIC also develops local mentorship groups specific to women's needs within the industry. It helps women in construction advance their careers while building technical and leadership skills required to succeed. Also, the NAWIC brings attention to the trade labor shortage and the need to recruit women to the industry.
Carla says, "Much of the employment shortage currently is in skilled labor – construction and warehousing in the top. With the shortage, it becomes more difficult to fill positions. This is where LEAD Great Lakes and the other LEAD staffing companies can help. But, also, adding women to the skilled trade workforce will have a positive impact on the shortage."
LEAD Great Lakes and its network are always looking for qualified candidates – whether male or female – to fill positions in companies who currently are struggling to meet labor demands. Carla encourages any qualified trade worker looking for a satisfying career with competitive wages (often above-average wage) to check out the many opportunities available through LEAD. "And, for young women not certain of their future career path, or women who are contemplating a career change, skilled trades offer fantastic opportunities that should not be discounted," says Carla. Call Carla Knapp at LEAD Great Lakes today to learn how her Great Lakes team can help you in your career goals and job placement.