Choosing the Right Staffing Partner
When choosing a staffing partner to complete one of the many maritime projects in booming San Diego, it can be tempting to go with the agency that doesn't differentiate between their focus on welders and cleaners; in other words, an agency that claims to do everything. Maybe they do; but when an agency like LEAD Marine San Diego chooses to specialize in staffing a limited number of positions that they know extremely well, they're making the choice of quality over quantity, and the difference these high standards make pays off in the high-quality workers that show up to the jobsites of LEAD Marine San Diego's clients.
"We choose to focus on staffing a specific number of positions that we know inside and out, rather than over-promising with an across-the-board approach that often can't live up to its promise," said Alan Biliti, LEAD Marine San Diego's Account Manager, "And this has allowed us to build relationships with client's where when they come to us, they know they're getting a worker who has been hired by LEAD with a specific intention in mind."
Setting up LEAD Marine San Diego for Success Based on Life Experience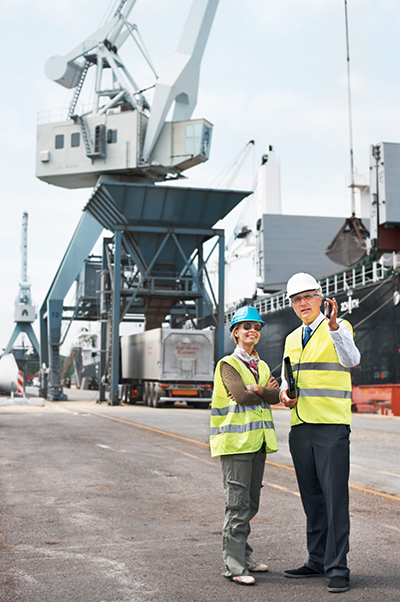 When Alan set out to grow LEAD Marine San Diego from two employees to 160 in just four years, he had to choose the direction this growth would lead his team, and he chose quality over quantity. As a Navy Veteran trained as a Gas Systems Mechanic, Alan understood the value of compartmentalizing the team's workload and giving everyone a specific task and a role they could fully master to make sure they got it right every time.
"We made a conscious decision as we grew LEAD Marine San Diego to draw on the life experiences of everyone in our company and come up with the best way of doing business," Alan said, "And I could contribute to that wealth of our team's experience my own time in the Navy where I was responsible for a small part of a much larger ship, and saw the success such specialization brings our armed forces. It's a metaphor that applies directly to the staffing world; our role in filling specialized positions we know extremely well is how we contribute to the larger ship that is San Diego's marine economy."
Many Marine Jobs Require Highly Skilled Trade Workers
Many of the positions that need to be filled in San Diego's working waterfront are highly skilled and involve extensive certifications and many hours of training. The work that goes into preparing each candidate to succeed in their chosen profession requires investments of time and money that weaken in power if they're spread too thinly over to many trades. When a staffing agency chooses to provide candidates for any job, it's not possible to guarantee that these workers are being given the maximum chance of success.
LEAD Marine San Diego Focuses on Filling Specific Positions
"One of the major benefits of specializing in a limited number of marine jobs is that you're often filling positions that you have filled before, and so every new client is getting a better and better experience because we're learning more and more every time," Alan said, "It's the power of repetition when mastering a skill."
Choose LEAD Marine San Diego as Your Staffing Partner
LEAD Marine San Diego chooses to focus on the industrial and marine LEAD location industries, with a geographic reach from San Diego, Virginia, Florida, Wisconsin, Seattle, Hawaii and Nationwide. The location fills positions for skilled trade workers that are in high demand in their areas, and are regularly asked for marine electricians, pipe welders, riggers, ship fitters, ship mechanics, ship superintendents, specialty welders, and structural welders.
"Every time we send one of our skilled trade workers to take part in one of the many essential marine projects going on today," Alan said, "We've likely staffed that position before and we know what it's going to take for our worker to be the best employee he or she can be to our client. The whole LEAD Marine San Diego team is focused on making sure our specific role in our client's projects is one of the reliable elements that lead to their success."
What Can You Expect from the LEAD Onboarding Process?
Onboarding with LEAD involves 6 efficient and thorough mechanisms of screening: we identify our client's specific needs; develop a recruiting strategy specific to your ideal candidate; implement this strategy on your behalf; run our tried and tested screening methods on all new hires; send our employee to the job site with all the necessary gear and training; and stay in consistent contact with the employee, following your project to its successful conclusion.
Get in touch with the team that knows quality. Call Alan at LEAD Marine San Diego: 619-468-2372.