Americans are Choosing to Move Long Distance for a New Job
The number of American workers choosing or planning to leave their job to move long distance for a new job is on the rise. There are a variety of reasons for this latest trend. According to a recent survey from Allied, nearly 37% of 1,000 surveyed adults who had moved long distance for a job did so for career advancement or the opportunity to make more money. Other reasons motivating a long distance move for a job are to be closer to family or friends, for a relationship, or a desire for a new experience.
"Businesses across the country are forced to be competitive to attract and retain qualified workers due to the current labor shortage – especially in skilled labor," says Carrie Mae Berry, managing partner and national sales manager with LEAD Professional.
LEAD Professional Can Place Skilled Workers Across the Country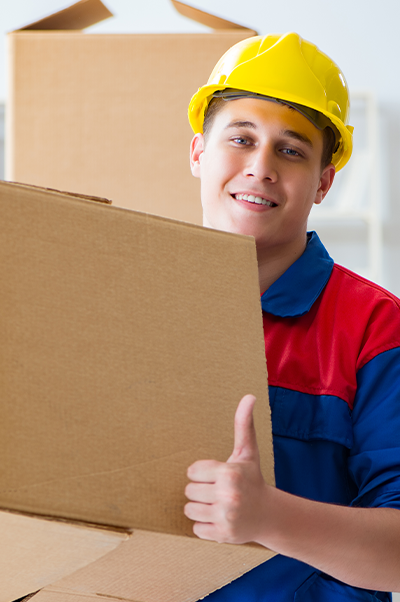 LEAD Professional is a staffing company that helps skilled workers find a job that best meets their needs – even when those needs are out of state or across the country. "Whether looking for a short-term or long-term position, temporary or permanent, or work in a specific region or community, LEAD can provide job placement with a company best suited for you," says Carrie.
It's not just the young who are making the long distance/new job choice. Carrie says, "As you would expect, the percentage of those most likely to move for a new job is greatest among skilled workers under 35 years old; workers aged 35-44 are next in line."
The Pandemic has Changed How People Live and Work
It is widely known that COVID-19 pandemic caused people to closely examine their lives – how they live, their experiences or lack of experiences, their jobs, and where they live. The result? There are many American workers who are not happy in their career and are looking for a change – a new experience. Also, there are many who are not happy with their surroundings and are looking for a new environment in which to live. LEAD Professional can help with both.
LEAD Professional, A National Staffing Network
Carrie says, "As a staffing company who has eleven regional offices located in every corner of the U.S. and hundreds of company partners in need of experienced, highly skilled workers, job seekers have great opportunity to choose where their next chapter of life will unfold. LEAD Professional helps fill positions in virtually every industry including business professional, health care, IT, legal, manufacturing and more.
Companies throughout the nation can count on LEAD to help them ramp up their skilled work crews. We are consistent in matching the best available skilled workers with your team to help you achieve success.
LEAD Professional Can Help You Find Better Employment Opportunities
Skilled workers seeking new employment opportunities can find their next dream job through LEAD Professional. Whether locally, or nationally, Carrie and her team of recruiters can help you to move on to a new job and into a new location that is right for you. Call Carrie at 239.398.0874.